Registration Instructions
Step 1: Create an account on https://cuhk.mywconline.com/ Step 2: Go to the Peer Tutoring Scheme schedule

Step 3: Choose a time slot
- White boxes: Available for booking - Blue boxes: Booked sessions - Purple boxes: Unavailable for booking

Step 4: Make an appointment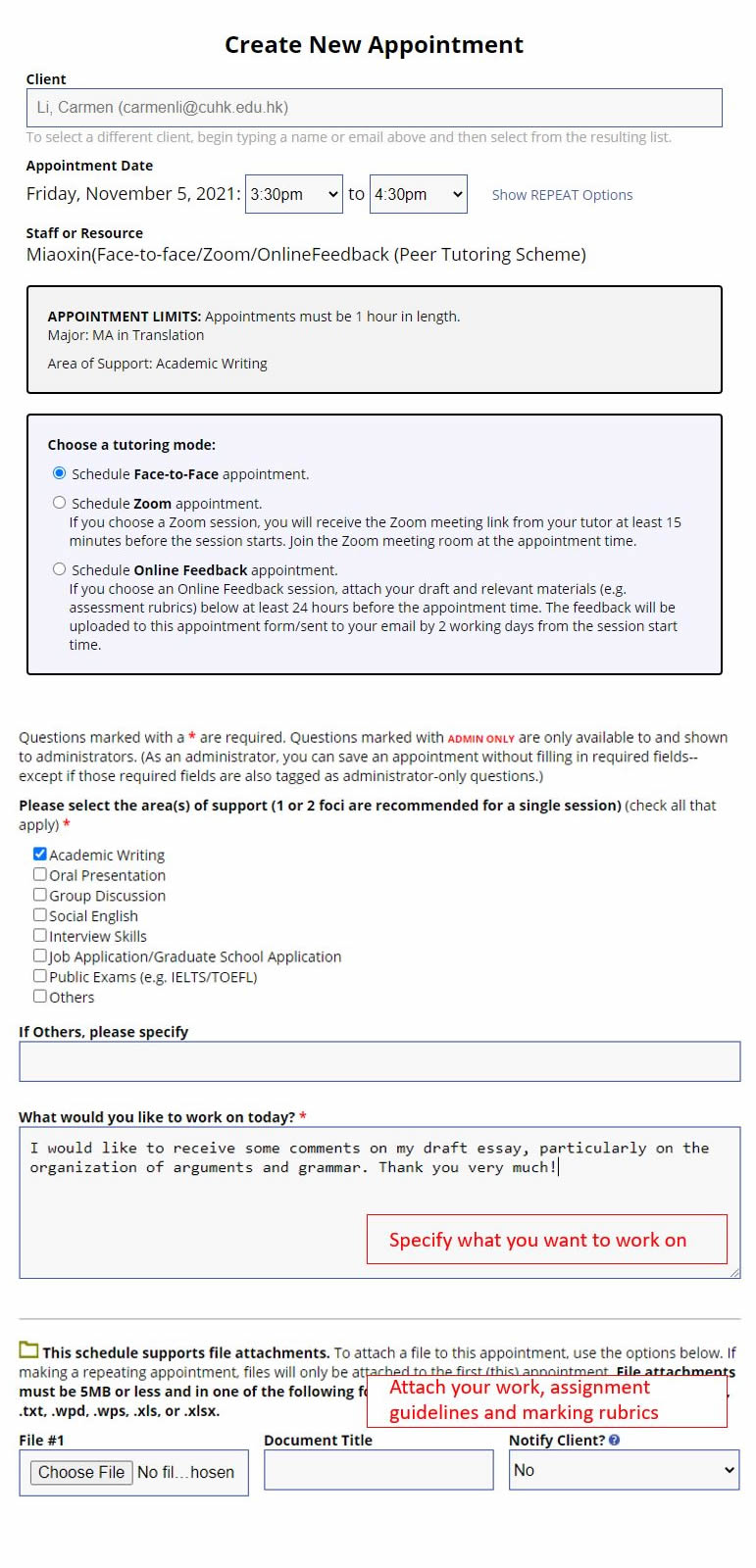 Reminders:
1. Appointments must be made at least 24 hours in advance. 2. Face-to-face sessions are conducted in the designated area at the Learning Commons, 6/F Wu Ho Man Yuen Building; for
Online Feedback sessions
, feedback will be uploaded to the system by two working days from session start time; for
Zoom sessions
, you will receive the Zoom link from your tutor by email. 3. Cancellation should be made 24 hours before the session. 4. In case of emergency, please send an email to il_eltu@cuhk.edu.hk with justification to make a cancellation.